The Coronavirus and the Fear of Traveling
The coronavirus has become a topic of conversations causing stress and fear. But do people truly know what the virus is and how to help prevent it? The coronavirus causes respiratory disease in those who contract it. The first case was found in Wuhan, China. As of March 4th, there are over 93,000 cases found globally.
The World Health Organization states that if you're not in an area where the coronavirus is spreading, haven't recently traveled to a place where there are known cases of the virus, or haven't been in close contact with someone who is showing symptoms of the virus, then your chances of contracting the virus is low.
Unfortunately, there is no "one-size-fits-all" answer. The decision depends on when and where you are traveling and what your current health condition is.
If the CDC or World Health Organization has put out a "do not travel" elevated warning, then do not travel there. If they say do not go to China, obviously you are not going to go to China even if it means having to miss your business trip. Your health is more important.
Prevention is Key
No matter when or where you are traveling, basic hygiene is the best means of prevention. Wash your hands with soap and water several times a day, especially before eating. Avoid touching your face or putting your hands in your mouth.
I always take sanitizing wipes with me on airplanes and the first thing I do is wipe down the seat in front of me, the tray table, the headrest, armrest, and seat belt. Another major thing that can help prevent sickness when flying is shutting off your ventilation on your overhead. I have been doing this for years.
The Coronavirus doesn't necessarily mean your travel plans are ruined. You just need to be smart and know the facts so you can make informed decisions. Keep track of the virus by monitoring news updates and travel alerts regularly, but be pragmatic and avoid making rash decisions.
Canceling Travel Plans
If your vacation is more than a month away, I would say waiting to cancel your flight may be the best move. The epidemic is fluid and changing every day and things may be different in 30 days.
There is no need to panic. If your vacation or travel plans are in the summer, there is no need to get stressed. Once the weather warms up there is a great possibility that it will dissipate. You can always change the date for a later time. It is cheaper to change the dates of your travel rather than completely canceling your plans.
At the time I'm writing this article, the Coronavirus outbreak in Italy is concentrated in the Lombardy and Veneto regions which contain the cities of Milan and Venice. Even though this is in the north, I have people wanting to cancel their trips to central and southern Italy. As an agent, traveler health and safety, is, of course, my number one concern. To put this into perspective, this situation is like saying you want to cancel your trip to New York because there was an outbreak in Virginia.
When booking flights, either online or with a travel professional make sure to ask about cancellation policies. When I travel, I get "cancel for any reason" and "medical insurance" to cover me if something happens overseas.  If the CDC or World Health Organization deems the area you're traveling to be a "no travel" zone, the airlines and hotels are forced to cancel and refund your trip.
If your travel destination is not in an area of high warning, in my opinion, you just have to be careful. Take the basic precautions when it comes to your hygiene and basic health. Tiny health precautions can go a long way. Discuss health concerns with your doctor and use qualified resources for information like the Centers for Disease Control and Prevention and the World Health Organization.
About Tammy Levent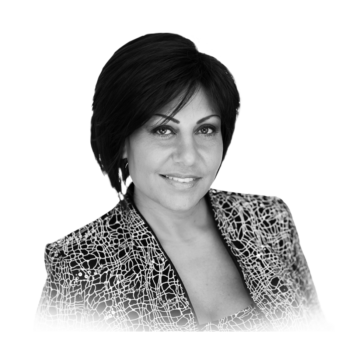 National TV Travel correspondent, Tammy Levent is the CEO of Elite Travel, an award-winning national travel agency named the fastest-growing and most trusted in the nation and she is also the founder of TASK™ (The Travel Agent's Success Kit) a business that helps struggling travel agencies successfully adapt to this new age of travel.